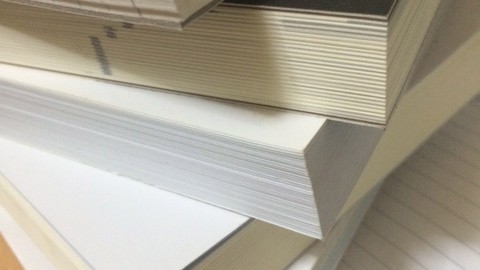 英文雇用契約書/Offer Letter(オファーレター)の簡単なひな形・テンプレートを紹介する。ワードファイルのダウンロードリンクはページ下にあります。
ABC Shouji, Inc.(会社名)
January 1, 20XX
Tarou Yamada(採用予定者)
1-2-3 Kasumigaseki
Chioda, Tokyo, 100-1000
Dear Tarou:
We are pleased to present to you this offer of employment with ABC Shouji, Inc. (the "Company") on the following terms and conditions:
1. Position:
You will become the Vice President of the Company, reporting to Jirou Tanaka, President.
2. Start Date:
As per our agreement, your employment with the Company will commence on February 20XX.
3. Base Salary:
You will be paid a monthly salary of ¥000,000 (¥000,000 on an annualized basis). Your salary will be payable in accordance with the Company's standard payroll policies.
4. Sign-on Bonus:
You will receive a lump sign-on bonus of ¥000,000 which will be paid within 30 days of your start date. This bonus is being paid to encourage you to accept our offer and to remain employed with the Company for at least a year. This bonus payment must be repaid to the Company within thirty (30) days should you voluntarily terminate your employment within twelve (12) months of your receipt of payment
5. Bonus Plan:
You will participate in the annual incentive plan at a target level of up to seventy five percent (75%) of your annual base salary based on the achievement of certain company and individual performance metrics. Full plan details will be available upon hire and the Company has the sole discretion to amend and/or cancel this bonus plan at any time.
6. Relocation Benefits:
You will be based in our Tokyo office. The Company will pay relocation costs and provide reimbursement for specified moving expenses as outlined in The Company's Relocation Policy.
7. Car Allowance:
You will receive a monthly car allowance in the gross amount of ¥000,000 per month.
8. Benefits:
You will be eligible to participate in the group health plans and other benefits that the company provides to comparable employees. The health insurance benefits are effective as of the first of the month following your date of employment.
9. Employee Agreements:
You will be required to sign the Company's standard confidentiality agreement relating to protection of the Company's proprietary and confidential information. In addition, you will abide by the Company's strict policy that prohibits any new employee from using or bringing with him or her from a previous employer any confidential information, trade secrets, or proprietary materials or processes of such former employer.
10. At-Will Employment:
Please understand that this letter does not constitute a contract of employment for any specific period of time, but will create an "employment at will" relationship. This means that the employment relationship may be terminated with or without cause and with or without notice at any time by you or The Company.
12. Miscellaneous:
It will be necessary for you to provide proof of your identity and authorization to work in Japan as required by law.
13. Entire Agreement:
This letter constitutes the entire agreement between the parties and supersedes all other agreements or understandings. By signing this letter you acknowledge that you are not relying on any promises or representations that are not contained in this letter. This Agreement can only be modified or amended by a subsequent written agreement signed by you and an authorized officer of the Company.
14. Governing Law:
This Agreement shall be governed by the laws of Japan and shall be construed in accordance therewith.
15. No Waiver:
No provision of this Agreement may be waived except by an agreement in writing signed by the waiving party. A waiver of any term or provision shall not be construed as a waiver of any other term or provision.
16. Amendment:
This Agreement may be amended, altered, or revoked at any time, in whole or in part, by a written instrument setting forth such changes, signed by all parties.
17. Binding Effect:
This Agreement shall be binding upon the parties, their heirs, personal representatives, successors and permitted assigns.
18. Severability:
If any provision of this Agreement is declared by any court of competent jurisdiction to be invalid for any reason, such invalidity shall not affect the remaining provisions, which shall be fully severable and the Agreement shall be construed and enforced as if such invalid portion had never been included.
19. Assignment:
Neither this Agreement, nor any part hereof, shall be assigned by you without the Company's express written consent.
To confirm that you agree to the terms stated in this letter, please sign and date the enclosed copy of the letter and return it no later than Friday January X, 20XX. You may fax a copy of the signed offer letter to HR at 000-000-000 or email a scanned copy to [email protected]
We look forward to your favorable reply and to a mutually rewarding working relationship.
Sincerely,
Shirou Suzuki,
Executive Director, Human Resources
ACKNOWLEDGEMENT:
I acknowledge and agree to the terms stated in this letter.
Tarou Yamada
Date Signed: ____________________
http://ekeiyaku.net/wp-content/uploads/2014/05/photo.jpg
480
480
ekeiyaku
http://ekeiyaku.net/wp-content/uploads/2014/01/logo-300x137.png
ekeiyaku
2014-05-02 15:00:14
2014-09-10 13:37:17
英文雇用契約書/オファー・レターのひな形・テンプレート