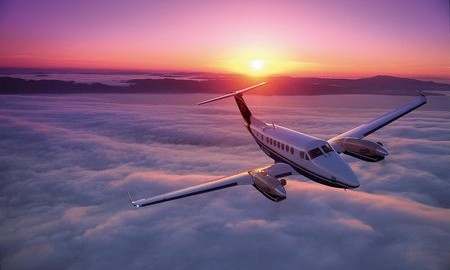 契約概要:Hawker Beechcraft社(航空宇宙機器開発製造会社)がInterim Executive ServicesのコンサルタントをCFO(財務部長)として採用するという契約。

PROFESSIONAL SERVICES AGREEMENT
This Professional Services Agreement ("Agreement") is made by and between Interim Executive Services, LLC whose principal place of business is located at 509 Furlong Dr., Austin, TX 78746 ("IES") and Hawker Beechcraft Corporation having its principal place of business at 10511 E. Central, Wichita Kansas, 67206 ("Client") and entered into as of January 31, 2011 ("Effective Date").
1 Scope of Services
1.1 IES agrees to provide the professional consulting services ("Services") described on separately executed statements of work (the "SOW") as may from time to time be issued hereunder. Each SOW shall define a specific Service authorized by Client, the Service schedule or term, the applicable pricing, and other appropriate terms and conditions. Each SOW shall be governed by the terms and conditions of this Agreement; however, in the event of any conflict between this Agreement and a SOW, the provisions of the SOW shall prevail.
1.2 Each SOW shall remain in effect until it has expired on its own terms, is terminated in accordance with this Agreement, or the Service authorized thereunder is completed.
2 Price and Payment
2.1 The Services provided by LES shall be at the pricing set forth in the applicable SOW. IES will submit invoices for charges and expenses hereunder monthly. Client shall make payment of each invoice within thirty (30) days from the invoice date. Any late payment shall be subject to any costs of collection (including reasonable legal fees) and shall bear interest at the rate of one and one-half percent (1.5%) per month (prorated for partial periods) or at the maximum rate permitted by law, whichever is less.
2.2 The charges required to be paid hereunder do not include any amount for taxes or levy (including interest and penalties). Client shall reimburse IES for all sales, use, VAT, excise, property, or other taxes or levies which IES is required to collect or remit to applicable tax authorities. This provision does not apply to IES' income or franchise taxes, or any taxes for which Client is exempt, provided Client has furnished IES with a valid tax exemption certificate.
3 Confidential Information; Non-Solicitation
3.1 IES agrees at all times to keep strictly confidential all Confidential Information (as hereafter defined) belonging to Client. "Confidential Information" shall mean any information, technical data or know-how including, but not limited to, that which comprises or relates to Client's confidential and proprietary trade secrets, plans, policies, drawings, data, discoveries, research, development, specifications, processes, procedures, intellectual property, market research, marketing techniques and plans, business plans and strategies, financial models or dashboards, customer names and other information related to customers, price lists, pricing policies and financial information or other business and/or technical information and materials, in oral, demonstrative, written, electronic, graphic or machine-readable form and any analyses, compilations, studies or documents.
3.2 IES shall at all times protect and safeguard Client's Confidential Information and agrees not to in whole or in part, sell, lease, license, assign, transfer, or disclose the Confidential Information to any third party and shall not copy, reproduce or distribute the Confidential Information except as expressly permitted in this Agreement. IES shall take every reasonable precaution to prevent the theft, disclosure, and the unauthorized copying, reproduction or distribution of the Confidential Information.
3.3 IES acknowledges that Client shall have the right to take all reasonable steps to protect its Confidential Information, including, but not limited to, injunctive relief and any other remedies as may be available at law or in equity in the event IES does not fulfill its obligations under this Section.
3.4 Without granting any right or license, the obligations of IES hereunder shall not apply to any material or information that: (i) is or becomes a part of the public domain through no act or omission by the receiving party; (ii) is independently developed by other party using individuals who have had no contact with the disclosing party's Confidential Information or (iii) has been disclosed to the public by Client pursuant to the rules of the Securities Exchange Commission. In addition, IES shall not be liable for disclosure of Confidential Information if made in response to a valid order of a court or authorized agency of government, provided that notice is promptly given to Client so that such Client may seek a protective order and/or engage in other efforts to minimize the required disclosure. The parties shall cooperate in seeking the protective order and engaging in such other efforts.
3.5 Nothing in this Agreement shall preclude IFS from using in any manner or for any purpose it deems necessary, the know-how, techniques, or procedures acquired or used by IES in the performance of Services hereunder provided that any such know-how, technique or procedure does not constitute Confidential Information of Client.
3.6 During the term of this Agreement and for six (6) months thereafter, IES and its affiliates shall not directly or indirectly contact, induce or solicit (or assist any person to contact, induce or solicit) for employment any person who is, or within twelve (12) months prior to the date of such solicitation was, an employee of the Client or any of its affiliates.
4 Warranties
4.1 IES warrants that it has, and any Consultant used in the performance of its obligations hereunder has, the right to enter into and perform under this Agreement and that all Services performed under this Agreement shall be performed in a workmanlike and professional manner.
4.2 EXCEPT AS OTHERWISE STATED IN THIS AGREEMENT, IES MAKES NO OTHER WARRANTIES, EXPRESS OR IMPLIED INCLUDING EXPRESS OR IMPLIED WARRANTIES OF MERCHANTABILITY OR FITNESS FOR A PARTICULAR PURPOSE.
5 Limitation of Liability and Indemnification
5.1 EXCEPT TO THE EXTENT CAUSED BY IES' OR ITS CONSULTANTS' GROSS NEGLIGENCE OR INTENTIONAL OR WILLFUL MISCONDUCT, IN NO EVENT SHALL IES OR ITS CONSULTANTS BE LIABLE ON ANY THEORY OF LIABILITY, WHETHER IN AN EQUITABLE, LEGAL, OR COMMON LAW ACTION ARISING HEREUNDER FOR CONTRACT, STRICT LIABILITY, INDEMNITY, TORT, OR OTHERWISE, FOR DAMAGES WHICH, IN THE AGGREGATE, EXCEED THE AMOUNT OF CHARGES PAID BY CLIENT HEREUNDER FOR TUE SERVICES WHICH GAVE RISE TO SUCH DAMAGES AND NOTWITHSTANDING THE FAILURE OF ESSENTIAL PURPOSE OF ANY REMEDY.
5.2 EXCEPT TO THE EXTENT CAUSED BY IES' OR ITS CONSULTANTS' GROSS NEGLIGENCE OR INTENTIONAL OR WILLFUL MISCONDUCT, IN NO EVENT SHALL IES OR ITS CONSULTANTS BE LIABLE FOR ANY SPECIAL, INCIDENTAL, INDIRECT, EXEMPLARY, PUNITIVE, OR CONSEQUENTIAL DAMAGES OF ANY KIND AND HOWEVER CAUSED, INCLUDING BUT NOT LIMITED TO BUSINESS INTERRUPTION OR LOSS OF PROFITS, BUSINESS OPPORTUNITIES, OR GOOD WILL EVEN IF NOTIFIED OF THE POSSIBILITY OF SUCH DAMAGE, AND NOTWITHSTANDING THE FAILURE OF ESSENTIAL PURPOSE OF ANY REMEDY.
5.3 Client shall indemnify and hold harmless IES and its respective officers, directors, members, employees, Consultants, agents and successors and assigns ("Indemnified Parties") against (i) any and all demands, claims, and causes of action initiated by a third party in connection with any Services or advice rendered to Client by the Indemnified Parties ("Third Party Claim"); and (ii) any and all damages, costs, expenses, penalties, losses and liabilities arising from or related to a Third Party Claim (whether under a theory of negligence, strict liability, contract or otherwise), incurred by Indemnified Parties including, without limitation, reasonable attorneys' fees and costs and investigative costs (collectively, "Loss"), except that Client shall not indemnify Indemnified Parties for any Loss arising from IES' or the Consultant's gross negligence or intentional or willful misconduct or for which indemnification would not be permitted under applicable law. Subject to the preceding sentence, indemnification shall apply even if the Loss is due in whole or in part to the negligence of any Indemnified Parties. The contract rights to indemnification conferred under this paragraph shall not be exclusive of any other right that any Indemnified Party may have or acquire.
6 Termination
6.1 This Agreement or any SOW hereunder may be terminated prior to expiration or completion in accordance with the following: (i) by either party without cause on thirty (30) days prior written notice; (ii) or by either party in the event the other has failed to perform any obligation required to be performed under this Agreement or a SOW and such failure is not corrected within thirty (30) days from receipt of written notice advising of such failure from the other party.
6.2 Client shall pay a pro rata portion of any Service, for which payments have not been made. Upon termination or expiration of this Agreement or any SOW, each party shall deliver to the other all copies of all applicable Confidential Information of the other party.
7 General Terms and Conditions
7.1 Compliance. IES agrees to comply with all applicable Client policies which may be in effect during the term of this Agreement and which are provided to IES as well as with all federal, state and local laws, rules and regulations. By executing this Agreement IES confirms that it has received and will read the Client Code of Conduct.
7.2 Independent Contractor. IES is an independent contractor and nothing in this Agreement shall be deemed to make IES an agent, employee, partner or joint venturer of Client. IES shall have no authority to bind, commit, or otherwise obligate Client in any manner whatsoever.
7.3 Expenses and Attorneys' Fees. In the event any action, including arbitration, is brought to enforce any provision of this Agreement or any SOW or to declare a breach of this Agreement, the prevailing party shall be entitled to seek, in addition to any other amounts awarded, reasonable legal and other related costs and expenses, including attorney's fees, incurred thereby.
7.4 Assignment. IES may not assign or transfer its rights under this Agreement whether by operation of law, change of control, or in any other manner, without the prior written consent of Client.
7.5 Notices. Any notice required under this Agreement shall be given in writing and shall be deemed effective upon delivery to the party to whom addressed. All notices shall be sent to the applicable address specified on the face page hereof or to such other address as the parties may designate in writing.
7.6 Force Majeure. IES shall not be liable to Client for any delay or failure of IES to perform its obligations hereunder if such delay or failure arises from any cause or causes beyond the reasonable control of IES. Such causes shall include, but are not limited to, acts of God, floods, fires, loss of electricity or other utilities, or delays by Client in providing required resources or support or performing any other requirements hereunder.
7.7 Entire Agreement. This Agreement and its SOWs constitute the entire agreement between the parties regarding the subject matter hereof and supersede all proposals, prior discussions and writings between the parties with respect thereto. Any signed copy of this Agreement made by reliable means (e.g., photocopy or facsimile) shall be considered an original.
7.8 Modifications. The parties agree that this Agreement cannot be altered, amended or modified, except in writing which is signed by an authorized representative of both parties. Additional work or scope to be delivered under a SOW will be completed only under the terms of an additional mutually agreed upon SOW signed by an authorized representative of both parties.
7.9 Headings. Headings are for reference purposes only, have no substantive effect, and shall not enter into the interpretation hereof.
7.10 No Waiver. No failure or delay in enforcing any right or exercising any remedy will be deemed a waiver of any right or remedy.
7.11 Severability and Reformation. Each provision of this Agreement is a separately enforceable provision. If any provision of this Agreement is determined to be or becomes unenforceable or illegal, such provision shall be reformed to the minimum extent necessary in order for this Agreement to remain in effect in accordance with its terms as modified by such reformation.
7.12 Survival. The provisions set forth in Sections 2, 3, 3.7, 4.2, 5, 6.2, and 7 of this Agreement shall survive termination or expiration of this Agreement.
7.13 Choice of Law. THIS AGREEMENT SHALL BE CONSTRUED FOR ALL PURPOSES IN ACCORDANCE WITH THE LAWS OF THE STATE OF KANSAS WITHOUT REGARD TO THE CONFLICTS OF LAW PROVISIONS OF ANY STATE OR JURISDICTION. ANY ACTION OR SUIT RELATED TO THIS AGREEMENT SHALL BE SUBJECT TO THE EXCLUSIVE JURISDICTION OF THE COURTS IN WICHITA, KANSAS.
The parties hereto agree to the foregoing as evidenced by their signatures below.
Agreed to By:
INTERIM EXECUTIVE SERVICES, LLC

HAWKER BEECHCRAFT CORPORATION

By:

/s/ T Patrick Kelly

By:

/s/ W. W. Boisture, Jr.

(Signature)

(Signature)

(Printed Name)

(Printed Name)

(Title)

(Title)

(Date)

(Date)
STATEMENT OF WORK #1
This Statement of Work ("SOW") is entered into pursuant to the terms of the Professional Services Agreement between Interim Executive Services, LLC ("IES") and Hawker Beechcraft Corporation ("Client") dated January 31, 2011 ("Agreement"). The initial term of this SOW shall commence on January 31, 2011 and shall end three (3) months thereafter ("Initial Term") unless terminated earlier as described in the Agreement. At the conclusion of the Initial Term, this SOW shall automatically renew for additional one (1) month periods unless either party terminates this SOW by providing thirty (30) days prior written notice.
1. Services
IES shall provide the following Services to Client: IES shall serve as interim Chief Financial Officer for Client under the direct supervision of the CEO. The Services described will be provided exclusively by T. Patrick Kelly unless agreed in writing by the Client and T. Patrick Kelly shall be the sole Consultant as defined in the Agreement. IES shall provide Services in the offices of Client in Wichita, Kansas (or other locations required by Client) for eighteen (18) days per month. If for any reason IES is unable to provide Services at Client facilities for the eighteen (18) days in a given month, the monthly fee described in Section 2 below will be reduced by a pro rata amount. Mr. Kelly will also be available to provide the Services on days when he is not present at the Client's offices to the extent necessary for him to perform his duties as Chief Financial Officer.
2. Fees
IES fees will be based on a monthly fixed fee. The monthly fee shall be $45,000 per month. The fees shall be paid at the beginning of each monthly period.
3. Expenses
In addition to the monthly fee described above, Client will reimburse IES for any reasonable travel and travel related expenses which have not been paid for directly by Client. Expenses that shall be reimbursable, if they are not paid for directly by the Client, shall include one weekly roundtrip flight from Austin to Wichita, suitable housing arrangements, and the use of a rental car in Wichita. IES will be responsible for meal expenses while the resource is in Wichita unless they are incurred while engaging in work related discussions with customers or employees.
Agreed to By:
INTERIM EXECUTIVE SERVICES, LLC

HAWKER BEECHCRAFT CORPORATION

By:

/s/ T Patrick Kelly

By:

/s/ Alexander L. W. Snyder

(Signature)

(Signature)

(Printed Name)

(Printed Name)

Vice President and General Counsel

(Title)

(Title)

Effective January 31, 2011

Effective January 31, 2011

(Date)

(Date)
https://ekeiyaku.net/wp-content/uploads/2014/04/Hawker-Beechcraft-Corporation(イメージ).jpg
298
450
ekeiyaku
http://ekeiyaku.net/wp-content/uploads/2014/01/logo-300x137.png
ekeiyaku
2014-04-13 12:05:51
2014-04-13 12:05:51
企業とコンサルティングファームの専門サービス契約(Professional Services Agreement):Interim Executive Services, LLCとHawker Beechcraft Corporation